Update on Massive Non-Compete Damage Award
Last year I wrote a story about a huge damage award in a staffing firm noncompete case.  Specifically, on September 15, 2022, a Texas Federal Judge ruled that international legal search recruiter Evan P. Jowers is liable to his former employer for misappropriating trade secrets and violating his non-competition agreement. In a 44-page Order (attached below) U.S. District Court Judge Robert Pitman awarded damages totaling $3,640,132.60 to MWK Recruiting, Inc., owned by Robert E. Kinney.  
As one might imagine, the suit was bitterly fought by both sides, including some of the best (or worst) lawyer to lawyer email taunting I've ever seen, as described by Jower's counsel in a complaint to the Judge:


Jowers has filed an appeal, and it will be many months before we know if the Judgement holds up. In the meantime, the Judge just amended the Judgement to add $826,749.63 in pre-judgement interest, increasing the total award to $4,466,882.23. This is before the Court rules on the Plaintiff's attorney's fees, which are recoverable under Texas law and said to exceed $1,000,000.
One reason these numbers are so large is because international legal recruiting can be extremely lucrative, as illustrated by the search fees placed into evidence during the trial: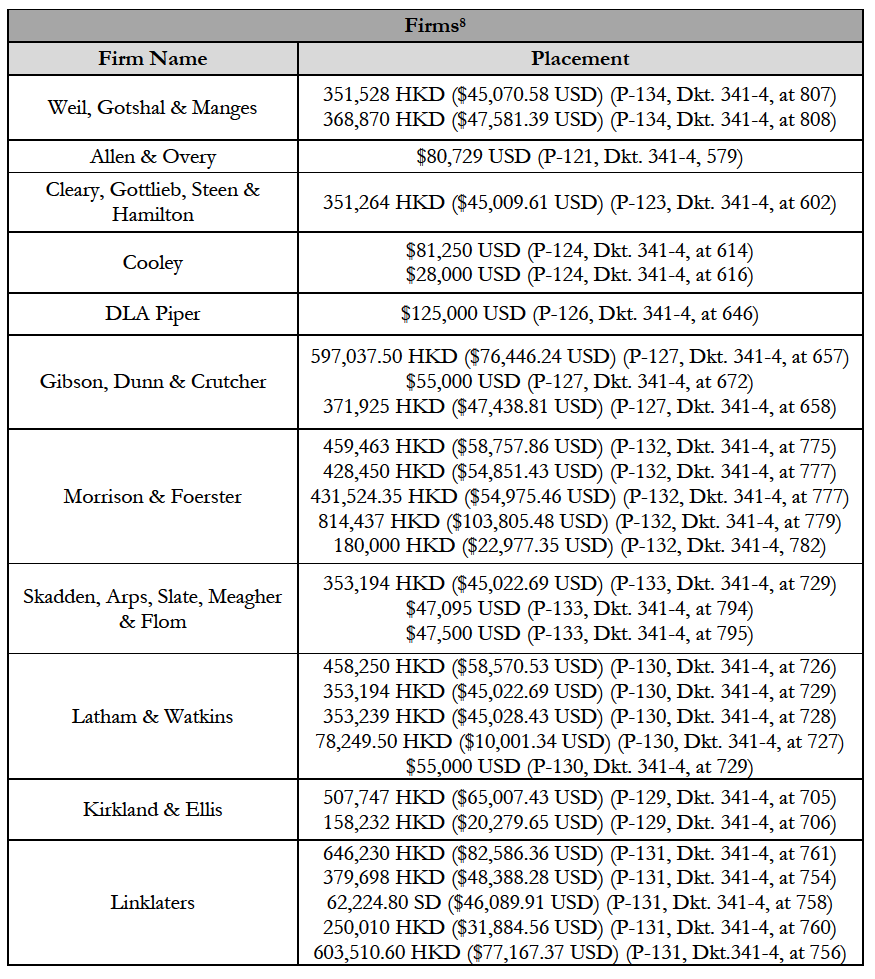 I will continue following this one and report on any interesting developments.